PONDOK PESANTREN DAN POLA KOMUNIKASI PEMBENTUKAN SOCIAL CAPITAL: Analisis Kritis Teori Pierre Bourdieu
Abstract
Today the existence of Islamic boarding school is to be read critically because in addition to be heritage of intellectual cultural wealth, Islamic boarding school is also as an educational institution
in building arena of cadre for Muslim intellectuals. Islamic boarding school as arena of cadre for Muslim intellectuals cannot be separated from communication, so the mindset of students
depends on communication pattern applied by institution of Islamic boarding school. Communication is an important thing even no days without communication as long as human heartbeat is there. But today communication pattern is done by Islamic
boarding school and nothing but as formation arena of social capital, therefore it should be read critically. This paper wants to trace the existence of Islamic boarding school and communication
pattern operated by using critical analysis of Pierre Bourdieu because he argues that this social capital is a modal allowing us to get opportunities in life. For Bourdieu, social capital is language,
culture, economics, and network. Therefore, it is interesting if Bourdieu's theory is used to read develoving Islamic boarding school in Indonesia. The development of Islamic boarding school
is so rapidly and proliferated in Indonesian context, is it serious to develop education or Islamic boarding school only to formsocial capital and label itself.
Copyright (c) 2016 KOMUNIKE
---
View My Stats
ISSN 2086-3349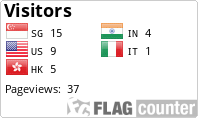 KOMUNIKE by http://ejurnal.iainmataram.ac.id/index.php/komunike is licensed under a Creative Commons Attribution-ShareAlike 4.0 International License.